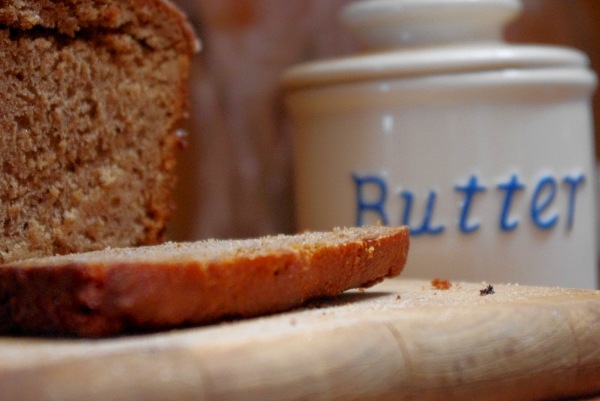 I remember my early newly-wed days. It was just me and my new husband and I was really learning to cook for the first time. Having grown up with two brothers I was accustomed to making huge batches of food to feed the hungry masses.
So after every meal my new husband and I had a huge pile of leftovers. Like, we'll be eating this all week kind of leftovers. To make matters
worse I am actually the pickier eater of the two of us and leftovers were at the bottom of my list of what sounds good.
It was just the two of us eating for a couple of years, until our firstborn was old enough to have little bits and bobs here and there. So I taught myself to cook for two with only enough leftovers for one meal. I would make a recipe that served four and we would have leftovers for lunch the next day.
That was working really well until our second son started really eating, about three years ago. At that point it was my husband and myself and our three year old son. And those meals that served four were only serving leftovers for my husband the next day. So I mentally adjusted every recipe to add just a bit more of every ingredient to serve five.
Fast forward a few years and now there's two adults, a six year old, a four year old, and a baby who eats a shocking amount of food. Not to mention her two older brothers who often eat more at a meal that I do. I shutter to think what it will be like in ten years. I remember having ravenous teenage brothers and wondering if I would lose my hand if I reached out for seconds.
And it's not just a matter of buying more groceries and cooking more food. We, like most people, are on a budget. One that has gone down while little boys' appetites have gone up.
I feel an obligation to feed our family well. Not in the sense that they eat richly, but in the sense that they are nourished from foods that have kept our ancestors going for generations. So cheap filler foods really aren't an option.
But while I try to incorporate nourishing foods at every meal (cultured foods, healthy fats, good meat, fresh vegetables) I am not idealistic enough to think that a piece of meat and a pile of broccoli in butter is going to satisfy them or our budget.
So I have come around to making a few very filling foods to go with every meal so that their plates contain both nourishment and, well, enough.My go-to filling whole foods are…
Dried beans. We eat these in one form or another almost every day, sometimes on their own and sometimes with a little bit of meat to stretch the protein. We eat them with salsa and sour cream. We eat them in soups. We eat them as a side dish to tacos. They are cheap and filling.
Potatoes. We love all varieties of potatoes – white, red, yellow, sweet. And since sweet potatoes were our most successful crop this year I think we'll be eating a lot of the latter for years to come. Served with beans, as a side to roasted meat, in soups and stews, or as the
base of a meal topped with various yummies we could eat them every day.
Real Bread. Real bread is not something you can buy in most grocery stores. It comes from fresh whole grain flour that has been allowed to ferment into a nourishing loaf of sourdough bread. And even though half of our family can't eat wheat we still cook up a nourishing and inexpensive loaf of daily bread and avoid the over-priced gluten-free items on the market.
Wholesome Fats. None of the above is very filling or nourishing without some fat involved. Adding a few slices of bacon and a dollop of sour cream to your beans means all the difference. Slathering your potatoes and bread in butter not only satiates your hunger more, it also allows you to utilize the nutrients in these foods better.
So while you'll find us eating a bit of meat and veg every day, you'll also find these filling wholesome foods at most meals as well. It helps me keep my sanity and avoid the constant "Mama, I'm hungry!" that can be never ending.